Supernatural Weekly World News November 16, 2019
Supernatural in the news this week.
Catching Up with Current and Former Cast Members
We have a slew of interviews with Misha Collins.
Kurt Fuller (Zachariah) talks about his role on the series Evil.
last night, I walked my first read carpet since having my stroke. WALKED is the important word here. since I had to relearn how to do that thank you to my incredible team of Physical therapists for helping me get back here & to @paulfeig for my beautiful new walking stick!? https://t.co/xYqL5IZmar

— Timothy Omundson (@Omundson) November 13, 2019
Tim also talked about his recovery on The Kelly Clarkson Show
Leslie Odom, Jr.'s (Guy the demon) new record Mr. is doing great on the charts.
Colin Ford (Young Sam Winchester) will be live tweeting his new Series Daybreak
Tahmoh Penikett (Gadreel) and Matt Cohen (Young John Winchester) are part of the Hillywood Show parody of The Umbrella Academy
You can also catch Matt in the premier of his movie His Secret Marriage on November 22,2019
Jim Beaver (Bobby Singer) Joins The Cast Of The Group Rep's THE MAN WHO CAME TO DINNER
Jim is also set to star in another movie
I can now announce with some certainty that I will be joining Bradley Cooper, Rooney Mara, Cate Blanchett, Toni Collette, Willem Dafoe, David Strathairn, Ron Perlman, and Richard Jenkins in Guillermo's new film adaptation of William Gresham's NIGHTMARE ALLEY.

— Jim Beaver (@jumblejim) November 16, 2019
David Haydn-Jones has a new Represent campaign in support of Alzheimer's research
For those wondering, the campaign lasts until 11/25/2019!

— LTTU Fundraising (@LTTUFundraising) November 11, 2019
Lisa Berry's (Billie/Death) campaign for Plan Canada was a rousing success
Congratulations to both Misha Collins and Felicia Day(Charlie Bradbury) ! They both made it to the Goodreads best books of 2019 competition.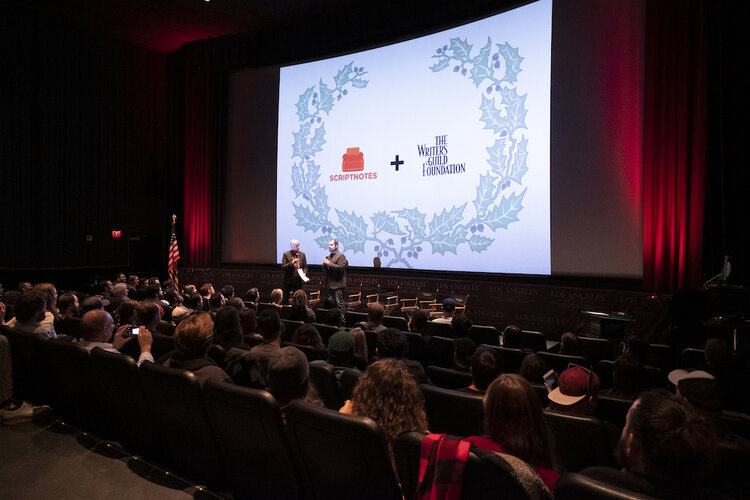 Shoshanna has also been nominated in the Best Individual Performance in a Comedy-Drama category by C21 Media
I'd say something more substantial but my brain fell out of my head the nanosecond I saw this. Thank you @C21Media for this incredible nomination! I'm so honored to be in this crazy brilliant company. https://t.co/OFqFgXlyDK

— Shoshannah Stern (@Shoshannah7) November 13, 2019
Hit 'Next' for more news.