Supernatural Weekly World News September 14, 2019
Supernatural in the news this week.
Catching Up with Current and Former Cast Members
Shoshannah Stern (Eileen Leahy) is being interviewed about her series
This Close
This Close premiered September 12.
Matt Cohen's (Young John Winchester) movie Mama Bear is winning so many awards!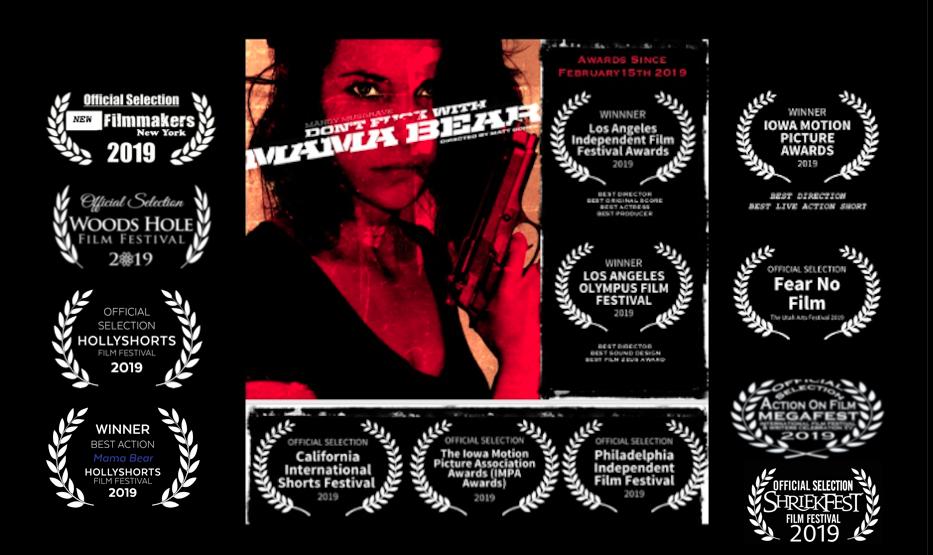 See David Haydn-Jones' new State Farm commercial
#AD
You've got two agents @AaronRodgers12?
Fine by me because now I've got two clients.
Say hello to my new Mahomie @PatrickMahomes!! pic.twitter.com/jvLQpcVzek

— David Haydn-Jones (@DavidHaydnJones) September 5, 2019
Jason Manns has a new album available for pre-order
I. Am. So. Excited. We've been working on this record since 1972. Just kidding. Pre-sale is up today!! US ITunes link! Each country has its own store so if you are outside of the US go to ITunes and search Left on Laurel! https://t.co/aBK5AMB90k pic.twitter.com/ceAqxCsVti

— Jason Manns (@jasonmanns) September 13, 2019
Yadira Guevara Prip (Kaia) has a role in the new Apple TV+ series See.
Felicia Day's (Charlie Bradbury) new book will also be available as an audiobook. It is available for pre-order now.
Heads up my new book "Embrace Your Weird" is also available as an audiobook read by yours truly from @SimonAudio! Pre-order your copy at https://t.co/iou7uzfa3J!!! pic.twitter.com/AFsA9S3eMZ

— Felicia Day (@feliciaday) September 13, 2019
Update!
UPDATE: Due to an overwhelming amount of support, the Supernatural End of the Road tee is restocked & back online! We will continue to donate 100% of the profits with every purchase online and in-stores of this tee to Random Acts through Sunday 9/15. #SupernaturalDay #SPNCharitee https://t.co/WevmlAanWR

— Hot Topic (@HotTopic) September 14, 2019
Lauren Tom (Linda Tran) and Osric Chau (Kevin Tran) are helping raise money for
Homeboy Industries
.
If U love #spn @OsricChau &/or #BillyBobThornton, check out these prizes– like lunch w/me & Os! All to support the @HomeboyInd 5k fundraiser. Only $10 per entry!Winners announced soon, get ur donations in today!TY in advance 4 ur support! https://t.co/gBTJdEHxFE Deets in photo#4 pic.twitter.com/IsiZqLlaKW

— Lauren Tom (@LaurenTom9000) September 10, 2019
The event this year will be held on October 26-27th. Join our Crowdrise (link below), tell us about your event and start fundraising! #RAE4K19 https://t.co/pZZIujofuC

— RandomActsE4K (@RandomActsE4K) September 13, 2019
Jim Beaver (Bobby Singer) has a campaign for Rainbow House.
I'm excited to use the charms I have to support Rainbow House, a small organization that helps get food & clothes to impoverished Cherokee. If you idjits would get one, I'd be grateful. https://t.co/k14xJeQEsZ pic.twitter.com/a2Zz1XCdpr

— Jim Beaver (@jumblejim) September 14, 2019
Congratulations to Ty Olsson (Benny Lafitte) on his marriage
Hit 'Next' for more news.