Supernatural Weekly World News March 9, 2019
Supernatural in the news this week.
Catching Up with Current and Former Cast Members
The joys of being a known actor
Nothing says "you've arrived" like your local news doing a piece on you while brutally mispronouncing your name multiple times. It's SPELLED like the number eight, it's PRONOUNCED like the number eight, & THERE'S NO "R" IN IT. Nice try, Channel Firve. @NC5 https://t.co/M14OWzs1nL

— Richard Speight, Jr. (@dicksp8jr) March 9, 2019
Amanda Tapping (Naomi) is Biting the Bullet
Get Rob Benedict's (Chuck/God) movie 30 Minutes From Nowhere now
#30milesfromnowhere available on DVD & Digital tomorrow, March 5! "Offbeat, witty, and completely entertaining"! (Tomatometer-approved critic, @ddelplato, @floatedmagazine) Photo by @AlbertLOrtega / Getty Images pic.twitter.com/bWl6Ef8Wlw

— 30MilesfromNowhere (@30Milesfilms) March 5, 2019
Checkin in with a friendly reminder that you have 2 weeks to join @dicksp8jr for his debut album @Kickstarter https://t.co/T5UNBtjJ8N

— Jason Manns (@jasonmanns) March 1, 2019
Fans near Hollywood can see Felicia Day (Charlie Bradbury) in her new project Voyage to the Stars
Guess what? We're doing a LIVE EPISODE!!! Come join us @HollywoodImprov on April 7th at 7:30pm! Get your tickets on @TicketWeb https://t.co/BtI1LDZguw pic.twitter.com/xJ2FTJwY0T

— Voyage to the Stars (@VTTSofficial) March 7, 2019
David Hayden-Jones' (Arthur Ketch) new Hallmark movie premieres this weekend
After enduring their own heartbreak, Jack @DavidHaydnJones & Lucy @JodieSweetin weren't searching for love. Will they find it with one another? #LoveUndertheRainbow premieres TONIGHT at 8pm/7c. ? pic.twitter.com/vjKLtt1uKE

— Hallmark Channel (@hallmarkchannel) March 9, 2019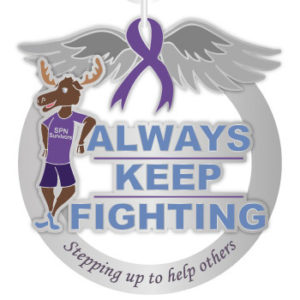 @CarryOn_SPN @SPNFamiIy @WinFamBusiness RT? Registration is open for our #March4Hope19 #AlwaysKeepFighting for #mentalhealth Fundraiser that will help us start conversations, provide resources & teach healthy coping skills. https://t.co/hnnQAPdqmt

— SPN Survivors (@SPNsurvivors) March 4, 2019
Thanks @BostonDotCom!

We are so grateful to everyone for supporting our cause. 30k, @jarpad? https://t.co/eRigXVo79A

— Genevieve Padalecki (@realGpad) March 8, 2019
Danneel Ackles and Jensen Ackles are being charitable for her birthday.
Jason Manns (and son) made it on to the Daily Click
Thanks for the messages, but it's not me that made it to @TODAYshow I'm just lucky enough to be holding the beatboxing legend when he breaks it down. ? Beatboxing baby drops a beat with dad https://t.co/j9o2oLGSyA via @TODAYshow

— Jason Manns (@jasonmanns) March 4, 2019
Hit 'Next' for more news.