Supernatural Weekly World News December 1, 2018
Supernatural in the news this week.
Catching Up with Current and Former Cast Members
Touchwood PR talked with Lisa Berry (Billie/New Death)
ICYMI @BTtoronto had an exclusive look at the @BadBloodSeries' season 2 finale with @_LisaBerry this morning! https://t.co/OmcMimDeCN

— TouchwoodPR (@TouchwoodPR) November 26, 2018
Matt Cohen's (Young John Winchester) campaign for his film Mama Bear continues.
We might be in post-production but our campaign continues! Take a look at all sorts of swag on our crowdfunding page at https://t.co/kgkvJrRa3S … then see our Jared, Jensen & Misha signed #SPN scripts, South of Nowhere wardrobe & FUNKOS at https://t.co/6xyhFQPdQn? pic.twitter.com/zK55Y4BeOW

— matt cohen (@mattcohen4real) November 20, 2018
Kathryn Newton (Claire Novak) was at Tokyo Con this week talking about her new movie Detective Pickachu
Justice Smith, Kathryn Newton, Ryoma Takeuchi, & Director, Rob Letterman meet an excited crowd at the @DetPikachuMovie Press Conference in Tokyo! Ryoma joins the #DetectivePikachu family by voicing the character of Tim Goodman in the Japanese release. #名探偵ピカチュウ pic.twitter.com/k9uDdf9IGt

— POKÉMON Detective Pikachu (@DetPikachuMovie) November 30, 2018
『#名探偵ピカチュウ』スペシャルステージにて。ルーシー役のキャスリン・ニュートンが天使すぎた…? #tokyocomiccon @kathrynnewton pic.twitter.com/VZI6iYoLy0

— Hayato Otsuki (Writer) (@writer_otsuki) November 30, 2018
Amanda Tapping (Naomi) will be directing an episode of The 100
Theo Devany's (Gavin McLeod) new movie A Christmas Prince 2 Royal Wedding is now available on Netflix
Ok: time to sit with the wife and watch #AChristmasPrince2

Deep breath! pic.twitter.com/k8f4rEC3gy

— Theo Devaney (@TheoDevaney) November 30, 2018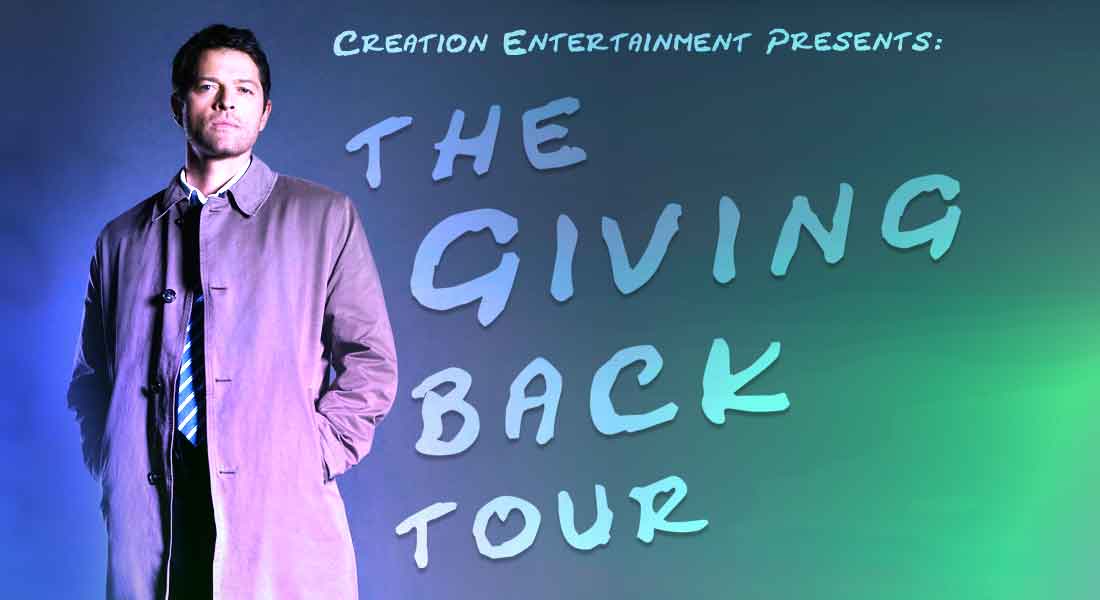 Misha Collins' Death To Normalcy is having a 12 minute sale for Random Acts next week.
I'm pleased to announce the #D2N Mandatory Cheer Holiday Bazaar will open Monday, 12/3 at 11 AM PT—FOR 12 MINUTES ONLY! Get all your holiday baubles & frightening artifacts (in true D2N holiday spirit).

I'll be hosting LIVE on https://t.co/D07tfiIBC0—come watch! pic.twitter.com/FpfjTbStQN

— Misha Collins (@mishacollins) November 30, 2018
Another transcript for the Wayward Podcast is up.
.@PodcastWayward Episode 5 – Wayward Health!
(There ARE mistakes. If you find them, DM me please!)@kimrhodes4real @OfficialBrianaB @WaywardDaughtrs @WinFamBusiness #Waywardworld #WaywardPodcast https://t.co/jsMtkksCEi

— Holiday Jess ?? RLB #WaywardWorld (@JessMorelli1984) November 30, 2018
Osric Chau (Kevin Tran) is in a calendar this year!
I'm in this year's @haikuswithhotties calendar!
Thank you @Kt_Leung for contributing a haiku!
Go check out their page for more hotties ? pic.twitter.com/SBzUobECFP

— Osric (@OsricChau) November 27, 2018
Hit 'Next' for more news.