Supernatural Weekly World News December 2, 2017
Supernatural in the news this week.
Catching Up With Current and Former Cast Members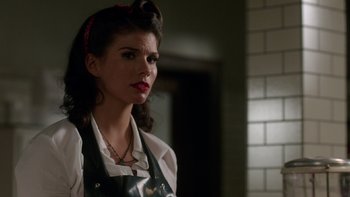 Listen to the first episode and subscribe at the link above
Chad Lindberg (Ash) was interviewed on Mysteries Explained.
We want to thank Chad for being our guest tonight! Did you Miss tonights episode with @ChadLindberg? @Senter_Stage Well you can Listen to "Mystries Explained With Becky and Dave" by Voices Carry Radio via #spreaker https://t.co/l8JrvQiBvM

— Mysteries Explained (@mysteriesradio) December 1, 2017
Listen to 'Little Demon' his first single from the album.
.@kendrick38 (White Famous, How to Get Away With Murder) is the latest supervillain to join the CW/WB series #TheFlash https://t.co/7BTynFzv1t

— Deadline Hollywood (@DEADLINE) November 29, 2017
#Pokemon movie finds its female lead with #BigLittleLies actress https://t.co/w4Qs9iR4Vn pic.twitter.com/2QTkQRaMGY

— Hollywood Reporter (@THR) November 29, 2017
You can catch Amy Gumenick's (Young Mary) movie The Binding on Amazon.
Incase you missed it, stream The Binding on #Amazon now!… https://t.co/4nBTx7oB2i

— Amy Gumenick (@amygumenick) November 28, 2017
Osric Chau is raising funds to produce a film I'm Just Here