Supernatural Bits & Pieces September 17, 2017
Supernatural around the web this week.
Catching Up With Current and Former Cast Members
Kur Fuller (Zacariah) was included in a podcast from
The Projection Booth
on the film The Running Man
. The Interview Starts at 1:43:00 (103 minutes)
Kurt was also mentioned in a Jimmy Kimmel routine on actors who get ignored in the Emmy Awards
Jeffrey Dean Morgan (John Winchester) and Lauren Cohan (Bela Talbot) were interviewed with other cast members of The Walking Dead.
Jeffrey also made other news this week
We have a premiere date for David Hayen-Jones's (Mr. Ketch) Hallmark movie Bramble House Christmas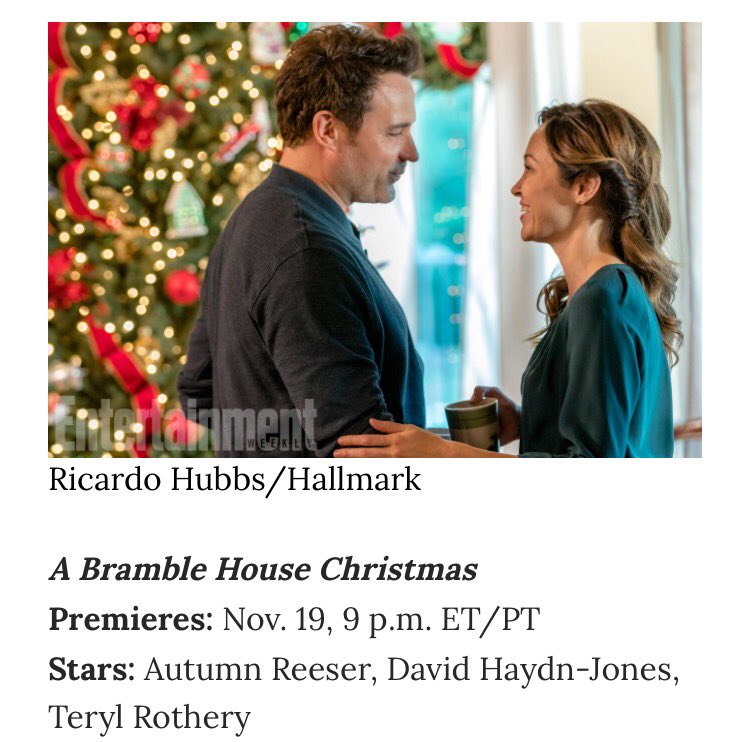 Felicia Day (Charlie Bradbury) will be doing voice over work in Skylander's Academy.
So excited to voice the newest @Skylanders character Cynder on Season 2 of #SkylandersAcademy! Premieres October 6 on @Netflix! #dragonpower pic.twitter.com/WnzspBbAZN

— Felicia Day (@feliciaday) September 12, 2017
Lauren Tom's (Linda Tran) series Andi Mack is coming back next month.
The universe has spoken: #AndiMack is coming back! Andi & the gang return in a one-hour season two premiere on Friday, 10/27 at 8pm ET. pic.twitter.com/bzKjWWhVrq

— Disney Channel PR (@DisneyChannelPR) September 11, 2017
Lauren Tom also has a request for fans
Hey #Spn #futurama and #Andimack families–please watch! Love you so much… https://t.co/S42g4m2qao @HomeboyInd pic.twitter.com/wXE7Ne7pts

— Lauren Tom (@LaurenTom9000) September 12, 2017
Kendrick Sampson (Max Banes) wrote an essay on
Courage
for
The Giving Keys
.