I was going to add a second poll about male/female viewers to the previous one but that was not possible. I actually would have liked this to be included because it is interesting and tosses out the urban legend that men don't watch the show. I watch the show with my husband so let's see how many that visit this poll and watch the show are men.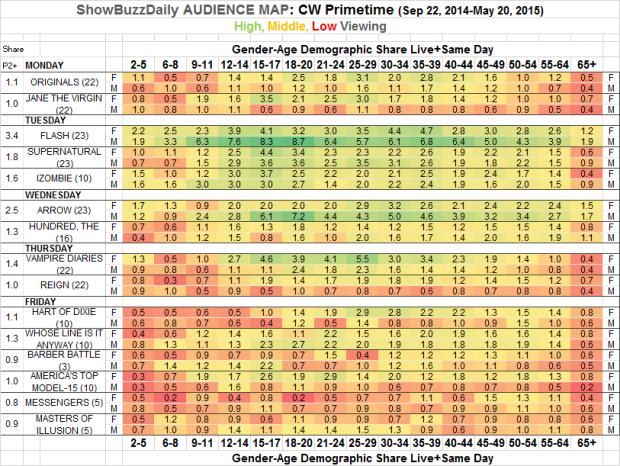 Source:
Showbuzz, The AUDIENCE MAP: CW primetime
Source:
Geekiary
So, which one are you?