Supernatural in the news this week.
Catching Up with Current and Former Cast Members
MEAWW interviewed Alona Tal (Jo Harvelle) in conjunction with her new series on Netflix.
See the trailer for Colin Ford's (Young Sam Winchester) new series Daybreak.
Rob Benedict (Chuck/God) is in a new podcast Passenger List.
Very excited to have been a part of this new mystery thriller —@radiotopia's @passengerpod. Check it out. Lots of cool people involved. @PattiLupone, @Colinwebsite and Kelly Marie Tran. Listen here: https://t.co/iML8LupQOz

— Rob Benedict (@RobBenedict) September 19, 2019
Richard Speight, Jr.'s (Gabriel/Loki) film Driven will be shown at the Sleepy Hollow International Film Festival
Don't lose your head, but we've been selected to screen at the Sleepy Hollow Int'l Film Festival in NY. See @drivenmovie Oct 12 at 5:15pm! @SHIFF2019 #headless pic.twitter.com/1gwNbe4jsT

— Driven (@drivenmovie) September 19, 2019
100% of profits from these charms and pins will be used to buy a school bus for the free high school in Nicaragua. Snag yours here: https://t.co/xAwFaS0SfN pic.twitter.com/uaFKJwb6g7

— Stands (@Stands) September 16, 2019
Hit 'Next' for more news.
Catching Up With Current and Former BTS Personnel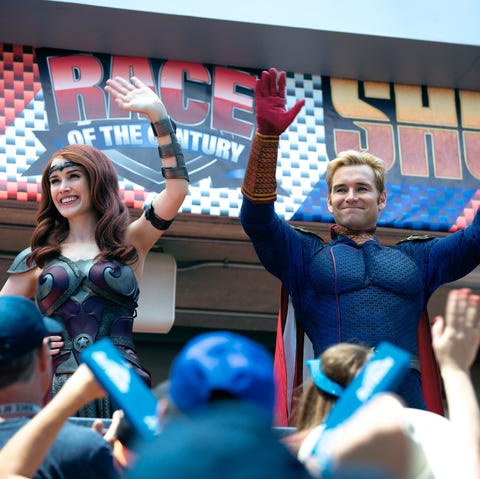 Conventions, Cast Appearances and Fandom
Games, flash mobs, scavenger hunts, oh my! It's the Giving Back Show in Burbank Oct 19-20! It's the most interactive #Supernatural convention around and take a look at the amazing line up! Get your tickets here: https://t.co/8yeyE2hJiE #SPNBUR #GivingBack pic.twitter.com/sqjEjJuTvR

— Creation Entertainment (@CreationEnt) September 19, 2019
BOOK TOUR DATES FINALLY HERE! Come see me at one of my MANY events Oct 1-15! Go to https://t.co/iou7uzfa3J for more info and to snag tickets to some of this jazz!

THANK YOU CANT WAIT TO SEE YOU! pic.twitter.com/LAUbu1eLfT

— Felicia Day (@feliciaday) September 16, 2019
Boston! (and surrounding counties) — they've added a 2nd @LoudenSwain1 show. Exciting right?? https://t.co/kU6ER5VCBo

— Rob Benedict (@RobBenedict) September 19, 2019
Hey! #Boston! March 21! We'll be there @redroom939! Tickets here: https://t.co/tUFtNHOwRJ pic.twitter.com/wOcJ0zA8jd

— Louden Swain (@LoudenSwain1) September 15, 2019
Sunday, Sept 22
Rick Springfield 'Stripped Down': An intimate solo acoustic performance with music and storytelling.
Ridgefield Playhouse
Ridgefield, CT
Tickets online: https://t.co/gBD5X2HTqI
Box office: 203-438-5795 pic.twitter.com/jOujXrSSPH

— Rick Springfield (@rickspringfield) September 18, 2019
Want to see more previous news? Checkout all my articles
here
.