Supernatural in the news this week.
Catching Up with Current and Former Cast Members
Jared and Genevieve Padalecki (Ruby #2) posted a Facebook Live chat
Here's the Wayward Podcast with Rachel Miner (Meg #2)
Felicia Day (Charlie Bradbury) was interviewed by Not To Deep.
She was also part of The Off Book Podcast.
It was beyond cool to get to do an @OffBookPod with the incredible @feliciaday and @captdope, and finally shed some light on the gritty truths of mermaid culture! https://t.co/ORYYgnFCmp pic.twitter.com/FzVkKDcsd4

— Zach Reino (@ZachReino) February 19, 2019
.@PodcastWayward Episode 11 - Wayward Sleep!
Thank you to @ladule_b for taking the plunge in this one!
(We know we're late, we have all been incredibly busy. If you wanna join and help, hit me up!!)@kimrhodes4real @OfficialBrianaB @WaywardDaughtrs https://t.co/vgymtuZVic

— Jess is a mess ? ⓇⓁⒷ ?️‍? #ᗯᗩYᗯᗩᖇᗪᗯOᖇᒪᗪ (@JessMorelli1984) February 18, 2019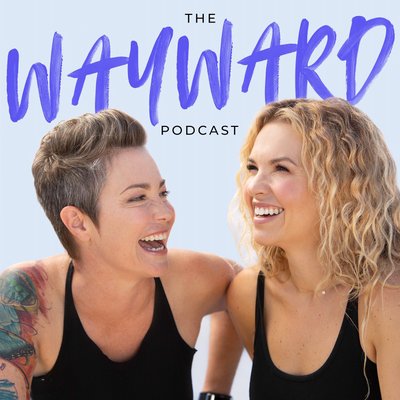 Catch Julie McNiven in episode 2 of Doom Patrol
Episode 2 of @doompatroldcu drops FRIDAY so catch up today on the @thedcuniverse app! @MattBomer pic.twitter.com/UMMOMensat

— Julie McNiven (@Juliemcniven) February 19, 2019
Rob Benedict (Chuck/God) had his first appearance on NCIS
My first of 2 episodes of @NCISNewOrleans airs tonight at 10pm on @CBS. Had such a blast working on this show. @zadegan pic.twitter.com/qv7PGI9s8D

— Rob Benedict (@RobBenedict) February 19, 2019
Genevieve Padalecki continues to train for her Boston Marathon Charity run.
The @bostonmarathon is less than two months away and I need motivation! So I teamed up with coaches at @trail_roots to create a customized 5K Health Challenge plan in the hopes that you'll join me on this journey. Let's do this together? Link: https://t.co/k8VVpNwZpW #RunPadsRun pic.twitter.com/Njvx8bMzy9

— Genevieve Padalecki (@realGpad) February 19, 2019
Jared chimed in his support.
A philosopher once said "great personal victories often lead to less than great victory laundry" & as my wife said "it's your turn to do it." Thanks for having us @austinmarathon -see you soon Beantown!

Please visit https://t.co/Osl9KNunmt & support our future laundry. pic.twitter.com/8dvY29CuP7

— Jared Padalecki (@jarpad) February 19, 2019
You can help with Kevin Parks' favorite charity.
#SPNFamily here is link to donate #Team Supernatural Kevin Parks & enter raffle for autographed jersey Donations $10 to the sky is the limit. Each $10 gives you an entry @SNkevinandjill This cause near & dear to my heart having lost both parents to cancerhttps://t.co/6RhLKXLOQ8 pic.twitter.com/Pitmd8iLN9

— deb s (@belcarradeb) February 5, 2019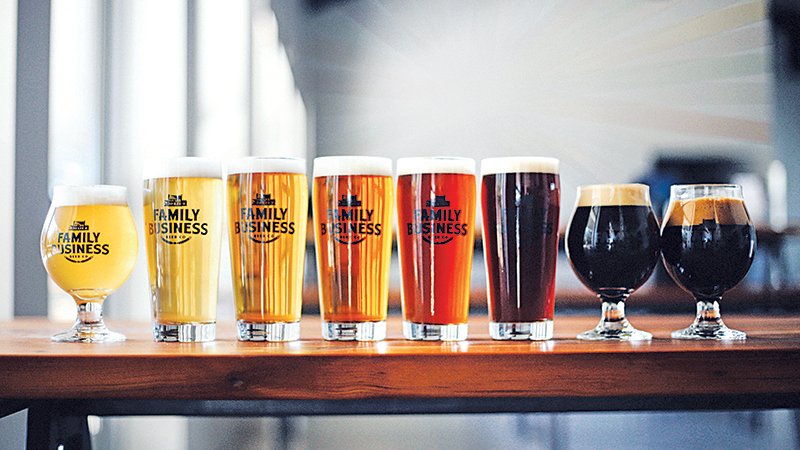 Natalie Broda, The Oakland Press
Want to get in shape? A.J. Buckley (Ed Zeddmore) can show you how.
Hit 'Next' for more news.
We can see how Supernatural affects the economy in Canada.
Kudos to Supernatural for its contribution of almost $42,000 for location fees and business disruption for downtown Cloverdale businesses according to City Filming liaison James Monk. Almost $300,000 spent building the set using some local suppliers!!! @CityofSurrey @creativebcs pic.twitter.com/esJ8dq9q4D

— Paul Orazietti (@Paradeguy) February 21, 2019
Conventions, Cast Appearances and Fandom
Can't make it to Chicago for the convention? You're in luck. It will be live streamed. Information and Tickets can be found
here
.

Our next #AHBL10 guest is the kind of lady that will make you sit up and take notice...of just how nice she is! But not if your names are Sam and Dean! We're ecstatic to welcome to her first mid-year show @RuthieConnell! pic.twitter.com/qcZvYNlnRp

— The Hub Productions (@TheHUBBUB) February 19, 2019
Please welcome @feliciaday to @ricomiccon, presented by @NIROPE, coming November 1 - 3, 2019 at the @RIConvention & @DunkinDonutsCtr! Buy tickets at https://t.co/g2MAF7118g!#RICC #ricomiccon #Providence #RhodeIsland #rhodeislandcomiccon #BiggestShowinTheSmallestState pic.twitter.com/d6fK3WT7At

— Rhode Island Comic Con (@ricomiccon) February 20, 2019
Birmingham England I will be there with Jetlag on! Please come visit! https://t.co/wvuKJPWhD4

— Felicia Day (@feliciaday) February 19, 2019
**NEW MEDIA GUEST** The wonderful @TheoDevaney is joining us at GeekedFest 18-19 May! We can't wait to welcome a supernatural guest to our own family! Tickets: https://t.co/tqh4K6Z8lM #supernatural #SPNFamily #supernaturalfamily #AssassinsCreed #Psych #geekedfest #newportcomiccon pic.twitter.com/VYEKiLkf4e

— Geekedfest Events (@geekedfest) February 17, 2019
Carry on my wayward son, there'll be peace when @feliciaday and @OsricChau join us at MCM Birmingham Comic Con on the 23-24th March!

INFO: https://t.co/GRK7k5zMn1 pic.twitter.com/dZJoebz589

— MCM Comic Con (@MCMComicCon) February 19, 2019
Want to see more previous news? Checkout all my articles
here
.