Page 2 of 2
Catching Up With Current and Former BTS Personnel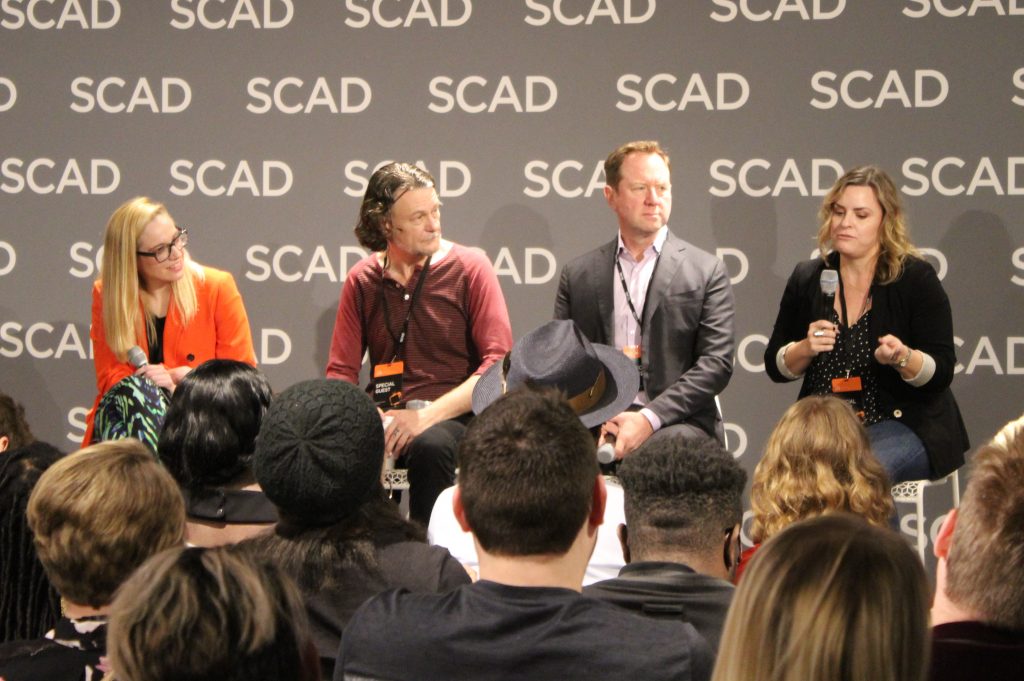 Christopher Lennertz has been nominated for an International Film Music Critics Association Award
IFMCA Award Nominations 2018 https://t.co/jdwj3EEsiO

— Christopher Lennertz (@CLennertz) February 8, 2019
Thanks so much for the nomination for @lostinspacetv @netflix @Legendary @LakeshoreRecs : IwAR30WZWsTmwAmbBDt9aNSS0emdA5uM9grWxyxm18PwuoW00f_uNt8VUK3T0

— Christopher Lennertz (@CLennertz) February 8, 2019
Fans near Toledo, Ohio will have a chance to talk with Eric Kripke.
.@therealKripke, creator of the hit show Supernatural (@cw_spn), will give a free talk on March 16 at 1 p.m. in the Peristyle. Now in its fourteenth season, Supernatural recently became the longest running sci-fi series in American history. #SPNFamily https://t.co/kzFecEQG9b

— Toledo Museum of Art (@ToledoMuseum) February 12, 2019
I def returned to my #SPN roots on this one. Loved it. Please like it and share. Thanks #spnfamily #aftershockcomics #lcs #MaryShelley #Frankenstein #feminist #hero Mary Shelley, Monster Hunter' Reframes 'Frankenstein' As Non-Fiction | Deadline https://t.co/n0UEgrcVSu

— Adam Glass (@AdamGlass44) February 12, 2019
Go Behind the Scenes on Jason Fischer's new series DemonX. You can catch the series on YouTube and Amazon Prime Video
For all of you who are newbies to our Demon Legion, here's a look at some of the BTS #Horror SFX/VFX! You may recognize a familiar face in there (hi @ryan_curtis!) Wow we sure used SO MANY BUCKETS OF BLOOD... ???

cc @JasonFischer77 @CassandraEbner @JillAlannaNixon #filmmaking pic.twitter.com/KSqlqCTdSI

— DemonX (@DemonXSeries) February 13, 2019
If you're near Burbank, California you can indulge in some Supernatural cosplay.
Always a blast visiting our friends at @themysticmuseum, right now they've got an immersive OCCULT exhibit which includes #Supernatural cosplay (with a very authentic-feeling Angel blade). I give you @ben_edlund as #Castiel @mishacollins. #SPNfamily ? pic.twitter.com/LhAKrdT6Tt

— Jenny Klein (@jennydelherpes) February 16, 2019
Conventions, Cast Appearances and Fandom
See Osric Chau sing at Rockwood!
We all know him - we all love him! Our next guest announcement for #AHBL10 is the incorrigible Trickster himself - @dicksp8jr! Talk about trick AND treat!

You can just bet Richard and Matt have a lot of fun planned for the weekend, so make sure you don't miss out! pic.twitter.com/8iffVLsU2e

— The Hub Productions (@TheHUBBUB) February 12, 2019
Our next #AHBL10 guest is someone we all love very much and we're thrilled to have at her very first AHBL event! Please join us in welcoming the wonderful, inspiring, @RachelMiner1! pic.twitter.com/OWvdHniJWQ

— The Hub Productions (@TheHUBBUB) February 15, 2019
Best known as Kevin Tran in Supernatural and Vogel in Dirk Gently's Holistic Detective Agency, @OsricChau is joining the MCM Birmingham Comic Con line up!

TICKETS: https://t.co/m0dx9aAn2G pic.twitter.com/pxoWDWQh6A

— MCM Comic Con (@MCMComicCon) February 7, 2019
Get exclusive superfan access to the full dress rehearsal for "Orchestrating My Life" on March 29 in Beverly Hills! Admittance is limited to 200 fans and passes are only available through the official store. More details here: https://t.co/agCA7PL9Gh pic.twitter.com/SmrzuJTDdD

— Rick Springfield (@rickspringfield) February 15, 2019
Want to see more previous news? Checkout all my articles
here
.