Page 1 of 2
Supernatural in the news this week.
Catching Up with Current and Former Cast Members
Actress Hayley Sales on set of "Supernatural". Photo credit to Hayley
Get born and spend six months in Wyoming and spend the next 25 years in Texas, and what are you known for?https://t.co/oFJG9lnmP6 https://t.co/oFJG9lnmP6

— Jim Beaver (@jumblejim) December 19, 2018
We were finally able to schedule a Tupelo Screening of Driven! This will be our big shindig with the town that was so vital to Driven becoming a reality. See the movie, use our photo station, meet the team, drive the streets from the film. @Citizen_Case @dicksp8jr #SPNFamily https://t.co/cBCM8NIBo6

— Glenn Payne (@artistgp2) December 18, 2018
HAPPY HOLIDAYS! TREASURY CH3 OUT NOW! With a New Colonel Tick-Tock by @carlacackowski and a New Beyond Belief by @jennydelherpes

Starring @PFTompkins @pagetpaget @Cackowski @hallublin @janetvarney @TrondyNewman @Annie_Savage @ennisesmer @RobBenedict
https://t.co/fXqRuD4inD

— Thrilling Adventure Hour (@ThrillingAdv) December 17, 2018
Wednesday I'm gonna do a little live online Christmas tune jam! Hope you can make it! https://t.co/5gWbJiz8Ei

— Jason Manns (@jasonmanns) December 16, 2018
Rob and Rich are famous...for 13 weekends a year. Stream #KingsOfCon free on @cwseed: https://t.co/BB8S2M59g3 pic.twitter.com/88WUZ5UhXG

— CW Seed (@cwseed) December 17, 2018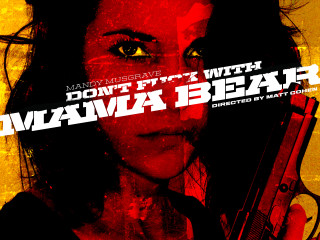 TODAY! BINGE ALL 10 EPISODES of The Angel of Vine for FREE EXCLUSIVELY at https://t.co/pUi28HwOoH with promo code: ANGEL pic.twitter.com/m0mLPqLXpG

— The Angel of Vine (@angelofvine) December 19, 2018
Curtis Armstrong (Metatron) is in a new YouTube Series Champaign Ill
Adam doesn't mention that Allyce Beasley (Agnes DiPesto) and I are also on this show, playing his parents, and that this is a perfect chance for you to check out how much we've aged since #Moonlighting. It's pretty shocking, actually. https://t.co/N9mA6yw2yi

— Curtis Armstrong (@curtisisbooger) December 22, 2018
Dick Roman Sings! Or actually James Patrick Stuart doe. Check him out on ITunes.
https://t.co/tkB3zQpsba https://t.co/tkB3zQpsba

— James Patrick Stuart (@japastu) December 22, 2018
Misha Collins won the Celebmix Philanthropist of the Year! Congratulations Misha
CelebMix Awards 2018 WINNERS revealed! https://t.co/cw3ZEBfONi pic.twitter.com/HqrQZeWFqn

— CelebMix (@CelebMix) December 22, 2018
We know him as Death, but now Julian Richings is portraying Old Man Winter in Rock-it-promotions AOR for Winter to provide Winter Survival Kits for someone inneed.
Watch Felicia Day Caroling for Charity.
From Socialite Life

Jim Beaver (Bobby Singer) and David Hayden-Jones (Ketch) are both up for a Canadagraph Award for Best Recurring Actor
BEST OF TV AWARDS 2018
Best Recurring Actor - Opening Round UNLIMITED VOTINGhttps://t.co/qOmNIB1Rph
VOTE NOW! ??✅@SamWitwer #Supergirl@jumblejim #Supernatural@DavidHaydnJones@dicksp8jr@peterfacinelli #SWAT@TahmohPenikett #Taken
Peter Outerbridge@dopudmike #The100

— Canadagraphs Awards (@canadagraphs2) December 18, 2018
Hit 'Next' for more news.