Supernatural in the news this week.
Catching Up with Current and Former Cast Members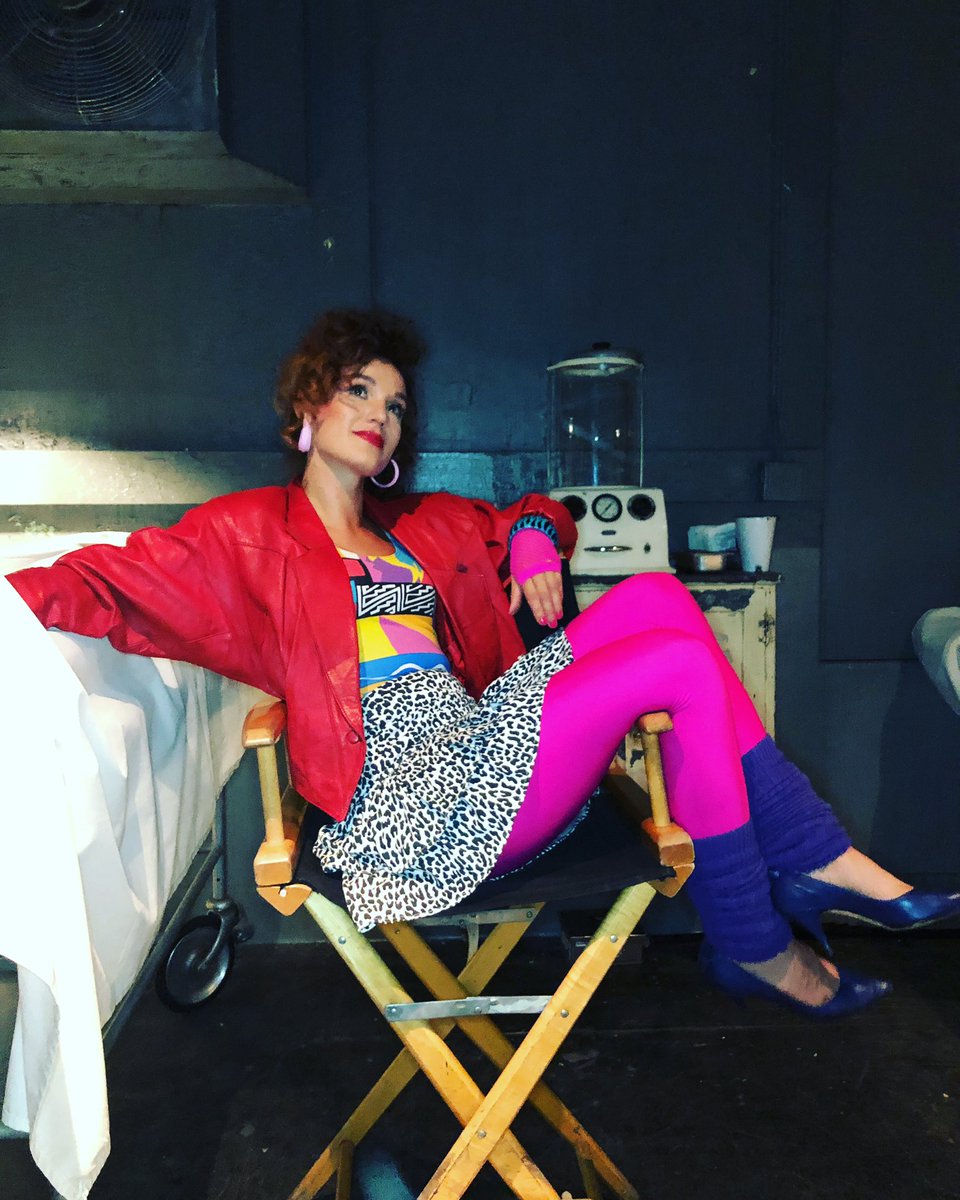 Mathew Bitroff. Photo credit to Andrew Gerard- Westlight Headshots.jpg
Nerd Alert News
talks with
Julian Richings (Death) on 'Supernatural' fan-favorite character, Death
Trunkspace
also talked with
Barry Nerling
(Hatchet Man)
@PodcastWayward Episode 1 - The Wayward Pilot
First episode transcription is completed!!
(If you find mistakes PLEASE let me know!)@kimrhodes4real @OfficialBrianaB @WaywardDaughtrs #WaywardPodcast #WaywardAFhttps://t.co/eayqZrfqoH

— Jess is a mess ?️‍? RLB (@JessMorelli1984) November 1, 2018
One fan celebrated by writing a song in honor of the podcast
a sequel Wayward song, inspired by the #WaywardPodcast and @kimrhodes4real and @OfficialBrianaB ❤️❤️❤️ #waywardworld pic.twitter.com/g2x1WtyHiI

— Cierra (@CierraSue) October 30, 2018
Sebastian Roche (Balthzar) is filming a new project
Filming this at the moment and i'm very happy about it! Constantin Film plots sci-fi epic 'Haven - Above Sky' with Roland Emmerich (exclusive) https://t.co/lLzi2mcJx6

— Sebastian Roché (@sebroche) October 30, 2018
Look out for Patriot: Season 2.
Proud to be a part of this extraordinary show. https://t.co/fCBgSQB6Qv

— Julian Richings (@JulianRichings) November 2, 2018
Happy Halloween everyone!!!! This year I'm not dressing up, so I dressed up someone else!! Stoked to @JensenAckles rocking the Red Hood ?. Costume and photos by me, @arachnobite - Helmet and mask by @TigerStoneFx pic.twitter.com/DElXb6pG4W

— Stef Ⓥ (@arachnobite) October 31, 2018
Wait for this load all the way...it's worth it! ? https://t.co/vCv9Oj4XBP

— Jensen Ackles (@JensenAckles) November 3, 2018
Academy Award-winner @MarleeMatlin (#Quantico, #TheMagicians) presented The PRODUCERS GUILD OF AMERICA GEORGE SUNGA AWARD to @Shoshannah7 (#TheHammer, #Jericho, #ThisClose, #Supernatural) and actor @joshuafeldman (#ThisClose). #MediaAccessAwards #Easterseals pic.twitter.com/12Y2NsOIrh

— Easterseals SoCal (@EastersealSoCal) November 1, 2018
Robbie Thompson's new comic will be released next week.
Out next week!

Find out more about young Han's er, solo years in STAR WARS HAN SOLO: IMPERIAL CADET #1!

By @rthompson1138, #LeonardKirk, #ArifPrianto and @JoeCaramagna!

Cover by @DavidNakayama! pic.twitter.com/lTzMKAMPrP

— Big Bang Comics (@TheBigBang_) November 2, 2018
I think my friends (& former SPN writer/producers) @NicoleASnyder & @charmzies broke the space-time continuum: tonight at 9/8C, it will actually be Midnight, TX time!

(Tune in to their show, @NBCMidnightTX Fridays at 9/8 C on NBC)! pic.twitter.com/ver4hZQaZK

— Misha Collins (@mishacollins) November 2, 2018
SUPERNATURAL: JOYRIDE, my 4th original #SPN tie-in novel is FINALLY here #SPNFamily - Check it out & pls RT for signal boost. Thanks! https://t.co/9cvDwxHXiM

— John Passarella (@JohnPassarella) October 30, 2018
Sam Winchester is included in MsMojo's Top 10 Unlucky in Love TV Characters
Honored #LASTMEALfilm will be in the very rad @NYCHorrorFest, Sunday, Dec. 2nd @ 6pm! Come greet our gristle!! Starring @sebroche @AliciaHannah @burke_reilly @degreesofkelvin @tomlenk ?? Written&produced by @jennydelherpes Directed by @Lulaabellee #femalefilmmakers #indiefilm pic.twitter.com/n0DCGD1l9i

— Last Meal (@lastmealshort) October 30, 2018
? WIN AN AUTOGRAPHED AKF-AIR TEXAS STRONG SHIRT ?
signed by
* @jarpad * @mishacollins * @Mark_Sheppard * @GilMcKinney * @JulianRichings * @AlainaHuffman * @dicksp8jr * @mattcohen4real

Profits to benefit @AttitudesInRev!!

Purchase your $1 raffle now! https://t.co/uxKTiXXIlN pic.twitter.com/QKeuV3sosV

— SPN Quiz Bowl (@spn_quiz_bowl) October 30, 2018
Our Wednesday has a new podcast up.
@WinFamBusiness @hwy2hellpodcast #Supernatural 3:08 "A Very Supernatural Christmas" Pour yourself an eggnog with some kick and listen to Highway 2 Hell's reactions to this classic. https://t.co/x4dx62UiEy ?[gif: welovehaehyuk] pic.twitter.com/ie4kAmArW1

— WEDNESDAYspn (@WEDNESDAYspn) October 24, 2018
NEW MEDIA GUEST #WCC2018 - Sebastian Roché #Supernatural #TheVampireDiaries #TheOriginals #OnceUponATime #TheManInTheHighCastle pic.twitter.com/TKZxscKCic

— Wales Comic Con (@walescomiccon) October 31, 2018
I'll be performing my hits & more on Feb 9 at the @SabanTheatre in Beverly Hills accompanied by a full symphonic orchestra! We'll be celebrating the release of my forthcoming symphonic album of hits & new songs! On sale now at https://t.co/7Lz3n7yhrK
?800-745-3000 pic.twitter.com/aKaJaHr5Hl

— Rick Springfield (@rickspringfield) October 26, 2018