Supernatural in the news this week.
Catching Up With Current and Former Cast Members
Shoshannah Stern (Eileen Leahy) continues to be interviewed in conjunction with her new series This Close.
Want to see the series, Shoshannah tells you how.
You guys! Here's how you can watch #ThisClose on Sundance Now! Also use the code SFF18 for one free month! pic.twitter.com/9czRQEoYip

— Shoshannah Stern (@Shoshannah7) February 12, 2018
Rick Springfield (Lucifer/Vince Vincente) was interviewed on Your Artificial Friends
The trailer for Sebastian Roché's (Balthazar) film The Last Meal, has been released.
We have a release date for Jeffrey Dean Morgan's (John Winchester) new movie Rampage.
Get ramped up – this is as big as it gets. #RampageMovie hits theaters April 20th. pic.twitter.com/B4cl2Du52I

— Rampage Movie (@rampagethemovie) February 13, 2018
Jim Beaver (Bobby Singer) will be appearing in Theater West's Production of The Night Forlorn from March 16 – April 22, 2018
On sale now! Tickets to "The Night Forlorn (or Waitin' on Godsford)" by Steve Nevil. With Jim Beaver @jumblejim @JimBeaverFans https://t.co/iKfXNG574k

— Theatre West (@TheatreWest) February 15, 2018
Osric Chau (Kevin Tran) will join Chad Lindberg (Ash) in his Haunted Space series
Hey @OsricChau , day after tomorrow I'm going to take u into a severely Haunted location and most likely leave you ALONE. Thoughts? #BADASSCelebrityGhostHunt If the #Supernatural Fam would like to see this go down... SUBSCRIBE at https://t.co/aBeISj6oYt ! ? pic.twitter.com/38IiNZFKiZ

— ChadLindberg (@ChadLindberg) February 15, 2018
Kim Rhodes (Jody Mills) reported on her experience working with Random Acts in Nicaragua.
She is not the only Supernatural star who was working in Nicaragua. Others include
Alaina Huffman (Abaddon) and Osric Chau (Kevin Tran)
I made a brick... whatever #Dreams2Acts @RandomActsOrg @OsricChau pic.twitter.com/xHxwJmlWDx

— Alaina Huffman (@AlainaHuffman) February 13, 2018
And Kathryn Ramdeen (Alex Jones)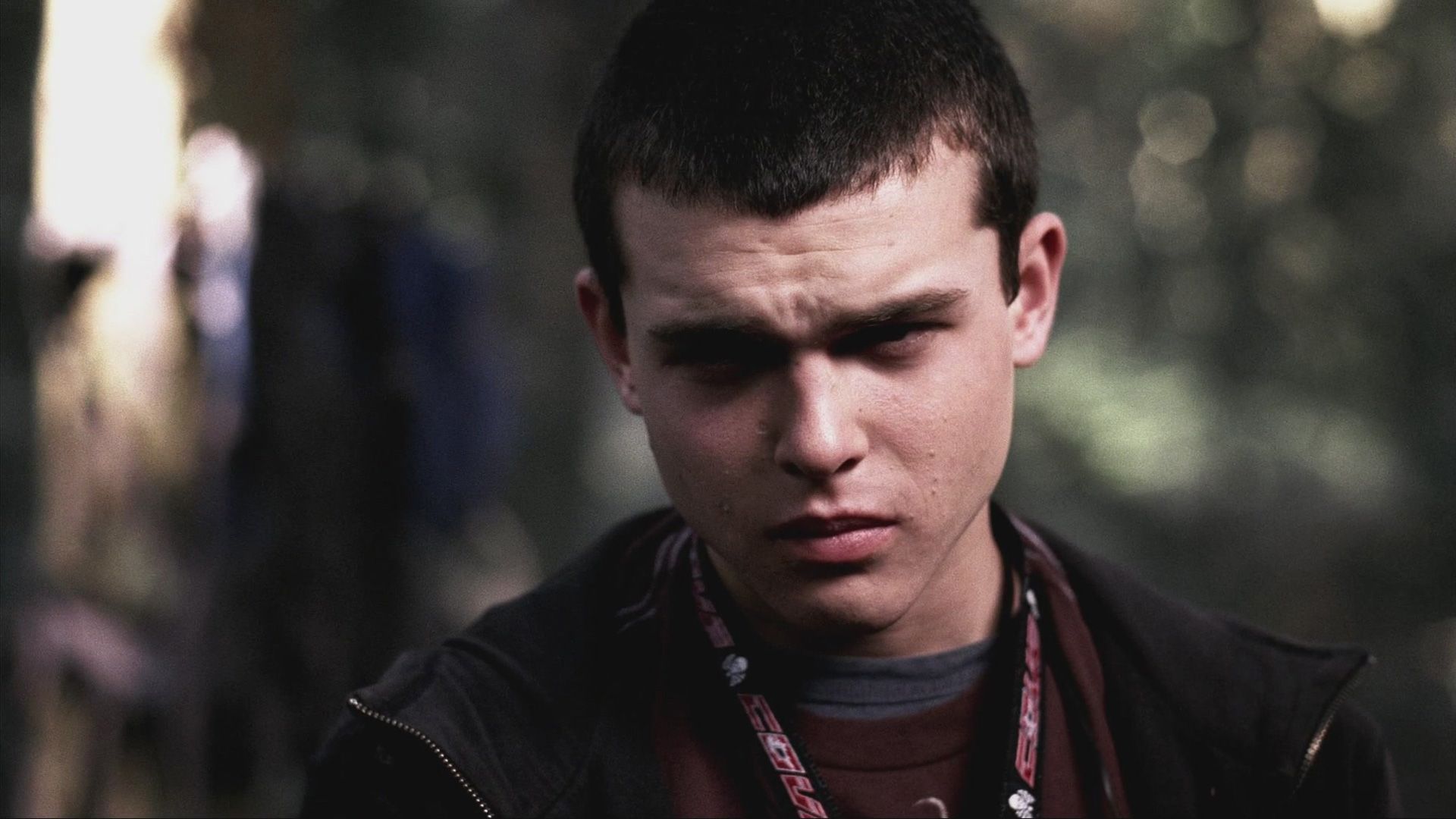 Catching Up With Current and Former BTS Personnel
Meghan Fitzmartin's Wine and Comics podcast it back!
First, Friday's episode is up on iTunes: https://t.co/afhFcEQSUR and you can watch the live video on FB: https://t.co/bvS2ajjrYX
Second, on Sunday at 5:30pm PST @LeRichardC (host of @InterviewANerd) is joining us to review the new Black Panther movie!

— Wine and Comics (@WineAndComics) February 14, 2018
Did you miss Eric Kripke's Timeless last season? Now you can catch it on Hulu.
#Clockblockers & #SPNFamily. CRUCIAL TIME TEAM mission! Season 1 of @NBCTimeless is on @hulu. Spread the word! RETWEET! Get people hooked so they tune in for SEASON 2 on March 11. Counting on you!@ShawnRyanTV @abigailspencer @MattLanter @malcolmbarrett @sakinajaff @JustDoumit pic.twitter.com/RFjcqbs5l2

— Eric Kripke (@therealKripke) February 16, 2018
Former writers Nicole Snyder and Eric Charmello's show Midnight Texas has been renewed for season two.
No surprise here that @NicoleASnyder & @charmzies are crushin it all over the place! Showrunning @MidnightTexasTV on @nbc! Love you guys ??? https://t.co/wrskqUnhpr

— Jenny Klein (@jennydelherpes) February 15, 2018
Folks going to @SlvrScreamFest! I have two #shortfilms I wrote&produced screening: @lastmealshort Fri, Feb 16, 7:25pm, Theater 9; Sat, Feb 17, 11:10am, Theater 13. @vagabondflick Fri, February 16, 8:35pm, Theater 12; Sat, Feb 17, 3:45pm, Theater 13. Both films made w/ #SPNFamily!

— Jenny Klein (@jennydelherpes) February 14, 2018
The trailer for The Last Meal is above, here is the one for Vagabond
Conventions, Cast Appearances and Fandom
Fans in Germany will get to see Emily Swallow (Amara/The Darkness) at this year's Rockwood Event in November.
We are very happy to announce that the talented & wonderful @bigEswallz is joining us this year at our Music Festival!
Her Autograph, Single Photo op and a very special Duo Photo op with @RobBenedict is up in our online shop.
Infos & tickets: https://t.co/IlrLiOdfdR #rockwood18 pic.twitter.com/j1NQ5eH8Jy

— Rockwood Events (@RockwoodxEvents) February 10, 2018
If you're going on a hunting trip, there's a good chance you'll want one of these two on your team. Wear your best flannel or trenchcoat for a photo op with @Mark_Sheppard & @feliciaday on Saturday or Sunday at #ECCC. Get yours before they sell out! https://t.co/yZRLnkYhvK #spn pic.twitter.com/bM6PLQLpXC

— Emerald City Comic Con (@emeraldcitycon) February 8, 2018
#LosAngeles #Musicfans Check out @StationBreaks this Sunday 2/18 at @thehotelcafe before tickets are Gone. https://t.co/ZUFV9K5xeG @jasonmanns @RobBenedict @Billy_Moran @Cooperappelt @r0bhumphreys pic.twitter.com/BXa1UvmSEx

— Marilou (@WinRanger) February 17, 2018
*GUEST ANNOUNCEMENT – DJ QUALLS*

Adding even more 'super' to our Supernatural guest lineup… DJ QUALLS is returning to NZ for #WELLYGEDDON. @TheOnlyDJQualls#DJQUALLS #SUPERNATURAL #MANINTHEHIGHCASTLE #ZNATION #GARTHFITZGERALDIV #CITEZENZ #EDMCCARTHY #ARMAGEDDONEXPO pic.twitter.com/5TtVlvdTnp

— ArmageddonExpo (@Armageddonexpo) February 15, 2018
GUYS. GUYS. THE #SPNFAMILY IS NOW ABLE TO CLAIM WE HAVE AN OLYMPIC MEDALIST IN OUR MIDST, OUR KIDS ARE ABOUT TO BRING HOME BRONZE. BRADIE IS NOW AN OLYMPIC MEDALIST. pic.twitter.com/tpKclryRoW

— Exorcising Emily (@exorcisingemily) February 12, 2018