Page 2 of 2
Catching Up With Current And Former BTS Personnel
.@Mark_Sheppard and friends give us 11 seasons of #SPN in 30 seconds! Also, Mark is awesome! https://t.co/VchuuDDV3a

— CW44-TV (@CW44_TampaBay) September 18, 2017
When you are eating lunch in San Diego, and see this at the diner. @jarpad @JensenAckles @mishacollins @Mark_Sheppard #SPNFamily pic.twitter.com/dWuXYT6T4M

— KANSAS (@KansasBand) September 18, 2017
Conventions, Cast Appearances and Fandom
Gil McKinney will be having a Kickstarter Release Party
Official #kickstarter album release party set for Friday October 13th at 7 pm at @thehotelcafe. #HowWasIToKnow #SPNFamily #Oncers https://t.co/8KTGcZv96B

— Gil McKinney (@GilMcKinney) September 18, 2017
German fans will be able to see many of our talented cast members September 29-October 1 at Supernat-A-Looza - Music "Haus" Party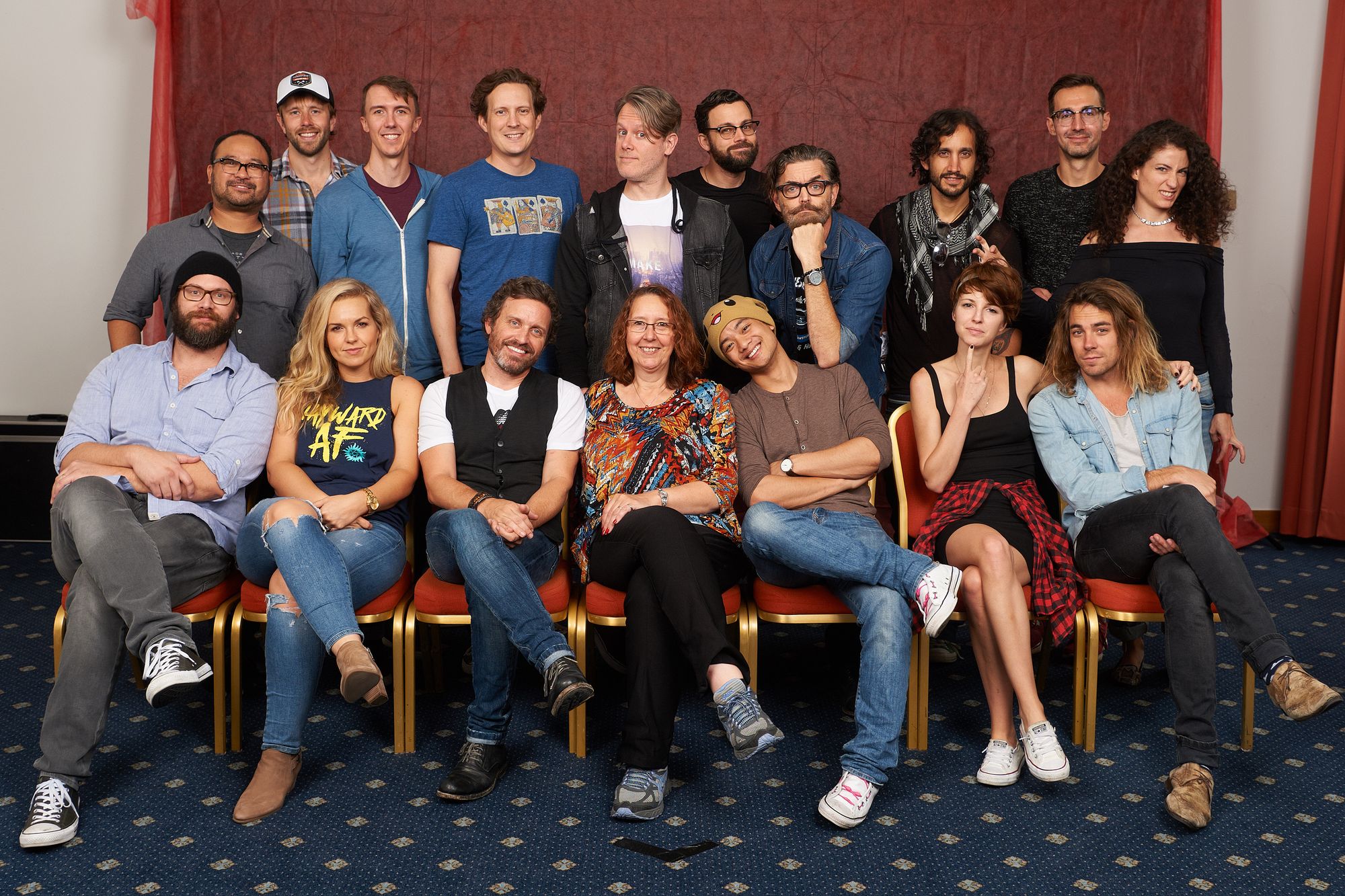 The shows in Germany are in Offenbach Sept 29-Oct 1. Details are here: https://t.co/u4FeVMphwg

— Louden Swain (@LoudenSwain1) September 17, 2017
Confirmed Guests are:
Richard Speight jr.
Rob Benedict and Louden Swain
Briana Buckmaster
Gil McKinney
Osric Chau
Jason Manns and Band
The Station Breaks
Information on the event is at the
website
.
Mark Sheppard is coming to Germany
Schlange stehen mit dem King of Hell.@Mark_Sheppard aka #Crowley kommt nach #Düsseldorf.#PurCon #Supernatural #SPN #SPNFamaly #PurCon4 pic.twitter.com/XlxSbEU7mp

— Entertainment Events (@Ent_Event) September 20, 2017
As is Samantha Smith
#GermanComicConDortmund 9.-10.12.17 #Westfalenhallen #Tickets https://t.co/3pUSZiQSzc @cw_spn @SamSmithTweets #supernatural @SpnFanBlog pic.twitter.com/DecKW4BkrZ

— German Comic Con (@GermanComicCon) September 16, 2017
Germany isn't the only place that will be hosting our actors, Wales Con has quite the lineup of Supernatural stars.
The "Supernatural" line-up for @walescomiccon so far! @TahmohPenikett @MitchPileggi1 @imcorinnemec @TravisAaronWade @sebroche @TheoDevaney pic.twitter.com/OMmzGFh6EG

— Shane King (@Shangel1) September 16, 2017
Rick Springfield continues his tour
Just Announced: Annapolis, MD - Dec 10 at Rams Head On Stage https://t.co/yOAIET7oHd

— Rick Springfield (@rickspringfield) September 19, 2017
Fangasm covered PittCon
A fan from Finland sent Supernatural Swag to King Books YouTube Channel for her Unboxing video
@WinFamBusiness @hwy2hellpodcast Classic Scares 1.10 "Asylum" https://t.co/DlLEXkBk81
[gif: plaiding on tumblr] pic.twitter.com/jYNZG4ttZb

— WEDNESDAYspn (@WEDNESDAYspn) September 21, 2017