Page 1 of 2
Supernatural in the news this week.
Catching Up With Current and Former Cast Members
Osric also featured Lauren Tom's show Andi Mack on his Asian American Spotlight series
If you missed Osric's Dirk Gently's Holistic Detective Agency when it was on BBC America, you can now catch it on Hulu
You can now watch Dirk Gently on Hulu in the US!
The rest of the world has it on Netflix :) https://t.co/BTTZc2A6fX

— Osric Chau (@OsricChau) July 23, 2017
We'll be able to see David Hayden-Jones (Mr. Ketch) in a new role
Great news! @Variety's @ecnyren announced @davidhaydnjones is cast in @hallmarkchannel "A Bramble House Christmas" https://t.co/bRHt1n4Jdd pic.twitter.com/zX1twC0Igq

— HollyWords Publicity (@hollywordsgroup) July 29, 2017
We have another clip from Sebastian Roche's (Balthazar) new movie We Love You, Sally Carmichael.
Kathryn Newton (Claire Novak) has two new projects coming soon. Halt and Catch Fire returns August 19, 2017.
And here they are. See you 8/19. pic.twitter.com/WBZSeQXiEk

— Christopher Cantwell (@ifyoucantwell) July 26, 2017
Kathryn's film Three Billboards will be part of the Toronto International Film Festival
#ThreeBillboards / #TIFF17 pic.twitter.com/qaYkWn4Ivy

— Three Billboards (@3Billboards) July 25, 2017
Felicia Day's (Charlie Bradbury) The Guild had it's 10th anniversary this year. The Guild is now part of the Smithsonian Institute.
Ten years ago we uploaded the first episode of @theguild. What an amazing journey! https://t.co/8sWhCk1RHu

— Felicia Day (@feliciaday) July 27, 2017
Also @theguild is now part of the Smithsonian American History permanent collection! Codex' outfit, staff and season 1 script! #theguild10

— Felicia Day (@feliciaday) July 27, 2017
Here's the new Station Breaks music video!
Gil McKinney's (Henry Winchester) album is doing very well.
What does @GilMcKinney have in common w/ @DianaKrall @PattiLabelleL & @NorahJones? @billboard top 10 Jazz Charts this week! What!? ??????

— Jason Manns (@jasonmanns) July 25, 2017
His album is also available on
CD Baby
.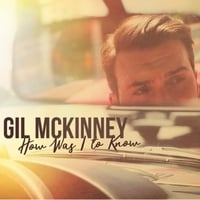 For any1 who don't kno yet, @Mark_Sheppard relaunched his merch: https://t.co/n3fJSaql5z get a chance to get them b4,here's ur chance. pic.twitter.com/Ys8wD0Kh1h

— Ashly Passarge (@Proud_Mother85) July 29, 2017
Twitter mistake
Social Media Meme
Math Inside Joke
Merch
What's not to Love?
OUR <3=Love campaign is herehttps://t.co/BtlCFWJkLh#LTTU pic.twitter.com/gWHO7S5qha

— David Haydn-Jones (@DavidHaydnJones) July 24, 2017
Rachel Miner (Meg #2) will be starting a Stands Campaign in August
August 13th is going to be a very important day for me, here's why… https://t.co/KApstWTIoe pic.twitter.com/272s7qsvhy

— Rachel Miner (@RachelMiner1) July 28, 2017