Supernatural
in the news this week!
Catching Up With Current and Former Cast Members
Interviews
Steve Boyle (Sheriff Barrett Bishop - 'The Memory Remains) talks 'Supernatural' taxidermy and Sheriff Bish
Shoshannah Stern (Eileen Leahy) Brings Kickass Hunter Eileen Back to Supernatural
Miranda Frigon talks 'Supernatural' Brenna Dobbs ('Unforgiven'/ Mrs. Foster 'Ladies Drink Free' and Aurora Teagarden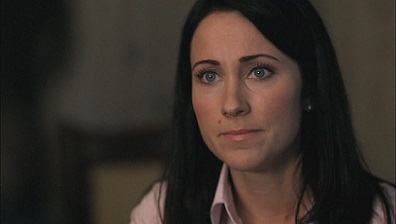 Felicia Day (Charlie Bradbury) took part in a Podcast around her new show
MST3K
Felicia also hosted a You Tube video on character creation
Other Projects


Kathryn Newton (Claire Novak) is getting a new part
'Big Little Lies' Kathryn Newton, Gideon Adlon & Geraldine Viswanathan Make
'The Pact'

.

Tim Omundson's (Cain) new film
Carter and June
premiered this Friday.
Hey. Wanna catch a movie Friday Night? #SpencerRabbit @CarterAndJune @SunscreenFF pic.twitter.com/PlSdKAjQ7t

— Timothy Omundson (@Omundson) April 27, 2017
Samantha Ferris (Ellen Harvelle) has a new show
?❤️? Ma new show. Coming in July. Gotta check it out. You've never seen anything like it. I promise!! @SomewhereABC https://t.co/7gK2jIK3hz

— Samantha Ferris (@samanthajferris) April 29, 2017
We can catch the trailer for Julian Riching's (Death) new movie
Prisoner X
Lisa Berry's (Billie the Reaper) play,
The Madness of King George
opens May 11
I'm taking over @ShawTheatre IG on MAY 11!! Thrilled to share all The Madness of King George fun we be having at Th… https://t.co/9vARTNGerp

— Lisa Berry (@_LisaBerry) April 29, 2017
Australian fans will be able to see Sebastian Roche's (Balthazar) series
The Young Pope
#TheYoungPope airing in Australia on SBS! 'The Young Pope is a very human story, says Jude Law' https://t.co/zVQBMphxH4 via @smh

— Sebastian Roché (@sebroche) April 26, 2017
Amy Gumenick's (Young Mary) series The Turn returns in June
The final fight behind June 17th!! @TurnAMC https://t.co/keRPjl24ip

— Amy Gumenick (@amygumenick) April 25, 2017
Osric Chau (Kevin Tran) continues his Asian American Spotlight series
Shoshannah Stern's (Eileen Leahy)
The Chances
has been picked up as a series by the Sundance Channel
Sundance Now Makes Original Programming Push With Dramedy
'The Chances'
This shouldn't be news, but there's finally a show created by and starring deaf actors


Nerds and Beyond
reported that last week
Jim Beaver&Kim Rhodes Guest @CriminalMindsBBB
.
Charity
Many of our stars have contributed items to help raise money for
Carry On SPN
. See all the offerings at the site.
Travis Aaron Wade is lending his voice to All in for Africa
a grassroots program that furthers English education and community health in rural South Africa.
http://www.whosay.com/c/1250508
You can see the work that has been completed at Astor Services For Children and Families in Rhinebeck in part due to the help of Jeffrey Dean Morgan.
http://www.poughkeepsiejournal.com/videos/embed/100987884/?fullsite=true
Miscellaneous
Adam Rose needs us to help nominate him for the Streamy Awards
if you've enjoyed my videos and stories... nominate me for the @streamys ???

??https://t.co/JZRdU6u2g5 pic.twitter.com/Lo1cffKQZb

— Adam Rose (@RealAdamRose) April 28, 2017
Celebmix
listed
Eight Inspirational Quotes from Jared Padalecki
.
Hit 'Next' for more news.
Catching Up with Current and Former BTS Personnel
Stunt person
Damian Mavis chats working on 'Supernatural' and
'Arrow

'
Ben Edlund's
The Tick
is moving along
Amazon's The Tick will swing into action this Augus
t
, including this trailer
Additional coverage at
Comic Book Resources
talked with Robbie Thompson about
The Importance of Addressing Trauma and Mental Health in Comics
.
Robbie was also interviewed by Marvel Comics in.
Sorcerers Supreme Sketchbook
and
Sorcerers Supreme: Introducing The Author
.
In more news from Robbie
First Look: VENOM #150 by @MikeCosta @TraddMoore @rthompson1138 @Ger_Sandoval & more! https://t.co/CjRDuqG3ks @Marvel #comics #venom pic.twitter.com/tqbcpx8xHm

— Comicosity (@comicosity) April 26, 2017
'Timeless' EP Eric Kripke On The Moment He Realized He Was Telling A James Bond Story — AwardsLine Screening Series


Adam Glass also had good news on several fronts
Shooting a new series #SouthSide of Chicago 4 @Showtime called #TheChi amazing cast, writers and director @RickFamuyiwa a @LenaWaithe joint. pic.twitter.com/3JWt9JVIbt

— Adam Glass (@AdamGlass44) April 22, 2017
Super excited to announce that May 6th for #FCBD @AdamGlass44 will be signing from 1pm-3pm! #Supernatural #Deadpool @AfterShockComix pic.twitter.com/9ZmfWxkol2

— TFAW Universal (@universalTFAW) April 22, 2017
Hidden Remote
listed
'33 Best Character Introductions on TV Ever'
Included were
TV Equals
looked at one of this season's bad guys in
'Supernatural' (Season 12): The Name is Ketch, Mr. Ketch
.
Nerdy Girl Express
explored
Mick, Mr. Ketch & The Psychology of Choice
.
Buddy TV
asked
'Supernatural' Poll: Can We Trust Cas' Vision?
.
TV Guide wrote
Supernatural, Three Men and a Baby
.
Supernatural won two more Canadagraph Awards.
BEST OF TV AWARDS 2016
WINNER - Best Sci-Fi or Fantasy Actor
JENSEN ACKLES #Supernaturalhttps://t.co/5oI70ASnMT@JensenAckles @cw_spn pic.twitter.com/Kiy6mksjjL

— Canadagraphs Awards (@canadagraphs2) April 29, 2017
In addition to Jensen's win,
Supernatural
won
BEST OF TV AWARDS 2016
WINNER - Best Sci-Fi or Fantasy Program#SUPERNATURAL (CW)https://t.co/zKKJWWfS0j@cw_spn #SPN pic.twitter.com/4hiLaKXSPK

— Canadagraphs Awards (@canadagraphs2) April 29, 2017
For more on the Canadagraph Awards see our
earlier article
.
Cast Appearances, Conventions and Fandom

Family Don't End With Blood: New Book Celebrates the Power of the SPN Family
.
'Supernatural' new book 'Family Don't End with Blood' includes testaments from cast, fans; Exclusive interview with book editor Lynn Zubernis
.
Greetings @FantasyBasel attendees! Can't wait to make Switzerland my first CON! Nervous and excited :) #supernatural pic.twitter.com/6Oo4jIzcuA

— David Haydn-Jones (@DavidHaydnJones) April 23, 2017
Happy 2announce a new show added 2the @StationBreaks tour in June! We'll be playing a small venue in Charlotte June 27th. Tix on sale may 1!

— Jason Manns (@jasonmanns) April 22, 2017
FYI we're making sure the 6/25 are unique. Early show'll have jmanns, Louden,& SB tunes. Late'll be @StationBreaks! https://t.co/AZ8fL1MFir

— Jason Manns (@jasonmanns) April 23, 2017
We are pleased to have Jason @jasonmanns back at Asylum 18, hard to believe its been 10 years, been a pleasure every time. https://t.co/Yo9TKTCgwm

— Rogue Events (@RogueEvents) April 21, 2017
Looking forward to @CheyComicCon with @MitchPileggi1 next month! #mitchpileggi #XFiles @thexfiles #fullempirepromotions #skinner #SOA pic.twitter.com/s9kwcj4gNE

— Dominic Mancini (@FullEmpire) April 25, 2017
Rick Springfield (Lucifer) tour dates
Novi, Michigan - Jun 30, 2017 at Stars & Stripes Festival
Kingsport, Tenn. - Jul 21, 2017 at J. Fred Johnson Stadium
Regina, Canada - Aug 29 at Conexus Arts Center