Page 2 of 2
As usual, there lists about Supernatural and its characters.
You can vote for Sam and Dean for
Best TV Couples of American TV Series 2016 https://t.co/OZFjgCIQTf @SPN_Fandom @SpnUK @FangasmSPN @WinchesterBros @WinFamBusiness

— American Tv Series (@Tvpolls__) October 21, 2016
Concerts, Conventions and Fan Meetups
Coming to a convention near you!
Ty Olsson (@TyOlsson) is going to @DreamsCONEurope in #Frankfurt come on out June, 2nd to 4th, 2017 pic.twitter.com/ijUqISKRCU

— Always Fans Events (@AlwaysFEvents) October 17, 2016
For our fans in Brazil Vem aí a CCXP - Comic Con Experience 2016, o evento mais épico da América Latina. De 1 a 4 de dezembro no São Paulo Expo.
So excited to see @TheJimMichaels and @MarkRPellegrino with #Supernatural fans at Brasil Comic Con! @CCXPoficial https://t.co/OK3fHApeNX

— Supernatural (@SpnTentation) October 18, 2016
Ok Atlanta @heroesfanfest, I'm comin' for ya!! https://t.co/DJtYJCb92n #hvff #arrow #cupid #mary

— Amy Gumenick (@amygumenick) October 20, 2016
Coming to @ricomiccon @GalGadot @KateBeckinsale @JDMorgan @rehsifyar November 11-13 (guest days vary) @wpri12 @NBC10 @GoLocalProv @projo pic.twitter.com/WzXppWTbJQ

— RIComicCon (@ricomiccon) October 25, 2016
.@JulianRichings has been added to the Supernatural New Orleans & Toronto conventions! https://t.co/wUvG3wh6fP #SPNTor #SPNNOLA

— CreationEnt (@CreationEnt) October 27, 2016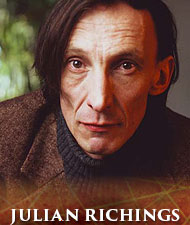 Hey Supernatural fans look whats coming in addition to the cast we have coming! Bela meet Jim Beaver @jumblejim 2 https://t.co/0OTTtMKH2z pic.twitter.com/6Ex2oNB52B

— Stan Lee's Comic Con (@StanLeeComicCon) October 26, 2016
In case you missed the convention
.
Look at this! #Spnfamily #BelgianSupernaturalfamily thanks for coming out! @FACTSConvention #Belgium pic.twitter.com/KTf8I9KpfM

— Alaina Huffman (@AlainaHuffman) October 24, 2016
Fangasm convention reports
Teaming up w/ @richardmarx for 2 co-headline solo shows this w/e! Green Bay WI Oct 29 & Minneapolis MN Oct 30! Tix: https://t.co/YR9x6dnQfD pic.twitter.com/uZMPpOrmdl

— Rick Springfield (@rickspringfield) October 27, 2016
Just Announced: Red Bank, NJ - Dec 14 at Count Basie Theatre https://t.co/CLBCdFtNQD

— Rick Springfield (@rickspringfield) October 20, 2016
Here are the Tour Dates for the @StationBreaks Spring Tour w: @jasonmanns & @RobBenedict https://t.co/NFwekncXKi pic.twitter.com/kdrDGMOSxt

— Rockwood Events (@RockwoodxEvents) October 19, 2016
SHOW ANNOUNCEMENT! Online @Stageit Nov 17th, 12pm PST to celebrate our pre-release date for #NoTimeLikeThePresent!https://t.co/POT6iPe2Vx pic.twitter.com/2kLtVQNAdX

— Louden Swain (@LoudenSwain1) October 28, 2016
Geeks Who Drink host successful "Supernatural" quiz night in Colorado
Rocksalt Events are extremely excited to present

Lazarus Manchester

, the first in a series of fan events based on that one cult show about the supernatural that we plan to take on tour across the UK! Find out more about Lazarus

here

. Tickets are available for purchase

here.

They're limited, so get in there quick, but

PLEASE

read the

FAQ

before purchasing!
We are extremely excited to announce our very first fan event, Lazarus Manchester! Check out https://t.co/Kx8TpzQOgu for info & tickets! pic.twitter.com/KZRa8Ld6OD

— Rocksalt Events (@rocksalt_events) October 15, 2016